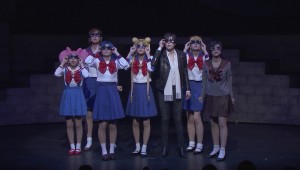 The latest Sailor Moon musical, Amour Eternal, recently played in Japan. The final performance was available to download through a number of Japanese on demand services however this was little help to international fans who couldn't speak the language or even access these services which were limited to a Japanese audience. As per usual the people at Miss Dream have subtitled this musical and have made it available on their web site.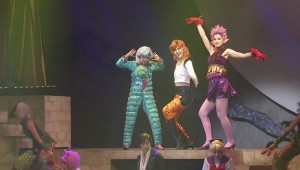 For the first time the musical is available on HD. The previous musicals were likely shot on old cameras and released only in standard definition. The video in this release seems better. I hope this means we will be getting a Blu-Ray release of this musical instead of the sub standard interlaced DVDs we've seen for the last three.
I haven't had the time to watch the musical yet but look forward to doing so and maybe doing a review which is something I always drag my feet on for the musicals. Thanks to Miss Dream for subtitling this musical and for Twitter user aeors00 for supplying them with the raw version of the musical.
Possibly Related Posts