A preview of the theme song for the upcoming Sailor Moon Eternal films has been posted to the official Sailor Moon site! The song, by Momoiro Clover Z, is "Gesshoku Chainon" which roughly translates to "Moon Color Chainon". What's a chainon? Chaînon is a french word meaning a link in a chain. I suppose this is a reference to the Sailor Guardians all being individual links in the chain that is the Sailor Team. You can check out the short clip of the song which features the members of Momoiro Clover Z below. It includes a few seconds of new footage from the upcoming films.
Two different CD and Blu-Ray sets for this song will be released on January 13th 2021. They will each include a different version of the song. The Momoiro Clover Z Edition includes the song performed only by the group Momoiro Clover Z. The Sailor Moon Eternal Edition includes a different version of the song which is performed by not only Momoiro Clover Z but also voice actors from the Sailor Moon Eternal film. The voice actors who will be providing vocals on this version of the song are Kotono Mitsuishi as Sailor Moon, Hisako Kanemoto as Sailor Mercury, Rina Sato as Sailor Mars, Ami Koshimizu as Sailor Jupiter and Shizuka Ito as Sailor Venus. There does not appear to be any version which includes both songs, so fans looking to get both will need to buy both versions.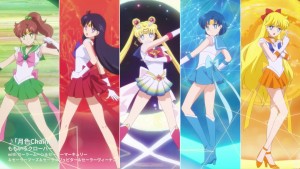 Exclusive cards are available for those who order from specific retailers with each different retailer including a different card. The Momoiro Clover Z version (Amazon Japan exclusive, regular edition) is 2500 yen which is about $24 US while the Sailor Moon Eternal version (Amazon Japan exclusive, regular edition) is 2200 yen which is about $21 US.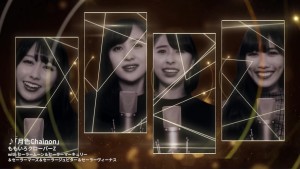 The band Momoiro Clover Z has contributed a lot of music to Sailor Moon Crystal going back to the very beginning. They performed Moon Pride, the original opening theme for the series. Fans may notice that Momoiro Clover Z used to have five members but that this video only includes four. Momoka Ariyasu left the group at the beginning of 2018 and is not featured in this song.
Sailor Moon Eternal Part 1 will be in theatres in Japan starting January 8th 2021. It will be followed shortly afterwards by Sailor Moon Eternal Part 2 which will hit theatres on February 11th. The movies are an adaptation of the Dream arc of the Sailor Moon manga which was also adapted as Sailor Moon SuperS in the original 90s anime.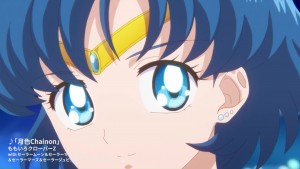 What do you think of the song? Keep reading to see more screenshots from this video.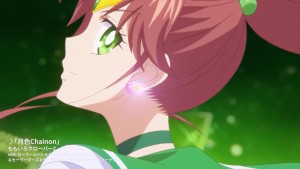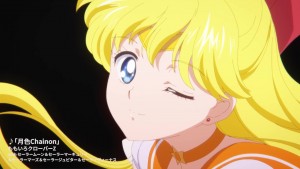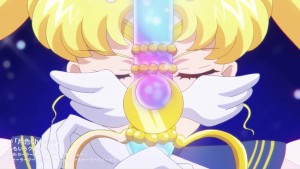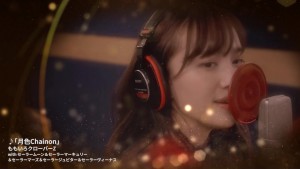 Possibly Related Posts